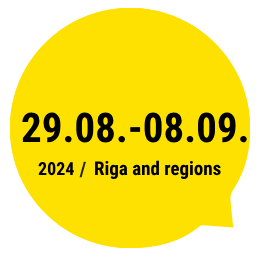 Info
Partners
Magic Carpets
Thanks to the support of the EU programme Creative Europe, European platform Magic Carpets supports development, mobility and visibility of emerging artists across Europe; artistic collaboration with the cities and their inhabitants. The platform unites 13 visual arts and theatre organisations from Vilnius, Berlin, Folkestone, Rome, Prague, Bucharest, Limerick, Tbilisi, Porto, Zagreb, Novi Sad and Innsbruck. This year, Homo Novus hosts artists Jana Jacuka, Laura Stašāne, Alberto Do Gennaro, Linda Krūmiņa and Lauma Žubule and their collaborators from different communities in creative residency in Riga and Cēsis.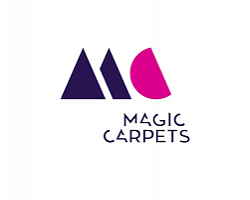 ACT: Art, Climate, Transition
ACT is a European cooperation project on ecology, climate change and social transition. In an era of climate breakdown, mass extinction and growing inequalities we join our forces in a project on hope: connecting broad perspectives with specific, localised possibilities, ones that invite or demand that we act. Finding ourselves in the Anthropocene era, we seek to include the agency and voicing of the non-human and other voices. ACT is a project initiated by 10 cultural operators from 10 European countries, working in the field of performing and visual arts. ACT is a project with the support of the Creative Europe Programme of the European Union. Partners: Lokomativa (Skopje), Bunker (Ljubljana), Domino (Zagreb), Culturgest (Lisbon), Kaaitheater (Brussels), Artsadmin (London), Coal (Paris), New Theatre Institute (Riga), Theater Rotterdam, Kampnagel (Hamburg). In the programme of Homo Novus 2020 you will find new work by Krista Burāne (Cēsis) and MIL M2 (Santiago) supported by ACT.