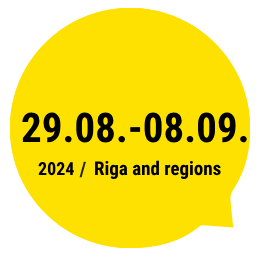 Programme
Elizabeth Povinelli
Talk
9 September 15.00, Festival centre @KKC | Free admission
Elizabeth Povinelli is Franz Boas Professor of Anthropology and Gender Studies at Columbia University where she has also been the Director of the Institute for Research on Women and Gender and the Co-Director of the Centre for the Study of Law and Culture. Author of numerous books, essays and films, a former editor of the academic journal Public Culture, Povinelli is also part of the Karrabing Film Collective, a grassroots Indigenous based media group. Her work focuses on developing a critical theory of late liberalism that would support the anthropology of the otherwise. In her lecture Povinelli will address indigenous alterity and multinaturalisms and her latest project – Geontologies – an analysis of how 'late liberal power' appears as it is encountered from the perspective of the Karrabing media collective.
After the talk – a conversation between Elizabeth Povinelli and Candice Hopkins (Yukon, Canada), a curator, writer and researcher in the areas of history, art and indigeneity, a member of documenta 14 curatorial team.
The screening of Karrabing Film Collective short films will take place at the cinema hall before and after the talk.
The talk is part of The Second Nature programme and the Festival School – an exchange platform devised by Homo Novus in collaboration with Daniel Blanga Gubbay, aleppo.eu (Brussels), Vincent W.J. van Gerven Oei, New World Summit (Tirana), Ant Hampton and Christophe Meyerhans (Brussels).
Supported by