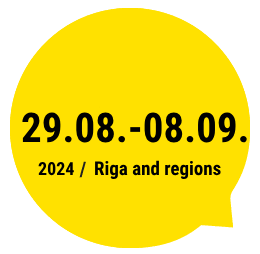 Blog
Merel Hering's workshop: Creating new international realities (together)
Bek Berger | 02 08 2022 | Information
We look into working internationally through the lense of ethics. When looking at your (aspired or current) international practices through the lense of social and environmental justice, which concerns do you have? What would support a greater alignment of your visions, values and actions?
Merel Heering will offer tools for each participant to articulate their current biggest challenge or desire and/or concern around working internationally and create the conditions for a practice-based exchange. We will be unpacking each other's questions, learning moments and case studies, learning with and from each other. By doing so, we will jointly propose ways to move forward in both facing and creating new international realities.
Merel Heering (1986) is a freelance dance dramaturge, facilitator and alignment coach. Merel's practice is rooted in supporting social change and bringing awareness to positioning, artistic responsibility and supporting people and organizations in aligning vision and actions. She facilitates conversations on the friction between personal and professional values and is committed to creating spaces for dialog and exchange between people with different worldviews. Merel works with a great variety of independent choreographers, dance companies, festivals, theatres and production houses across Europe, for over ten years already.
– Homo Novus Festival Centre, Kaļku iela 24, Rīga
– 1st and 2nd September, 11am – 4pm
– Places are limited, please sign up HERE by August 20th
– Participation is free
Presented in Collaboration with Samovar Circles
SAMOVAR CIRCLES is a Nordic-Baltic think tank initiated and organised by Subtopia (Sweden), CircusInfo Finland (Finland), Teatronas (Lithuania), New Theatre Institute of Latvia (Latvia) and Wildtopia (Denmark).
With the support of Nordic Culture Point, Swedish Arts Council and The Nordic Culture Fund.