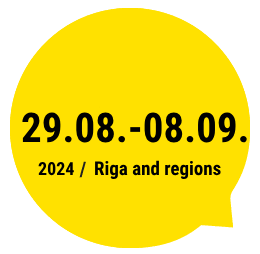 Programme
Oh Europa
Action Hero (United Kingdom)
03.09., 06.09., 08.09. Festival Opening Night, Saulkrasti, Limbaži | Free entry
Oh Europa is a labour of love; a project that spans a continent and cuts straight to the heart.
Since 2018, artists Gemma Paintin & James Stenhouse (who work together under the name Action Hero) have been travelling through Europe, asking strangers to sing a love song. So far, Gemma & James have recorded the voices of over a thousand people, singing about love and heartbreak in 46 different languages. They have travelled over 50,000 km through 33 European countries, spending more than 300 days and nights on the road living in their van, which doubles as a mobile recording studio.
In September 2022, they will make a special journey between Homo Novus festival in Riga and ANTI festival in Kuopio, recording the voices of people who live along the route singing about love. Using these recordings, they will create a bespoke digital radio broadcast designed to accompany other travellers as they journey between the two cities as part of Festival's Path in 2023.
Along the way, the songs will be recorded in two Latvian towns – on September 6 in Saulkrasti and on September 8 in Limbaži. Information about the exact time and location of the Oh Europa van will be published on the festival website.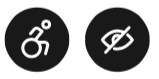 Accessibility
Various venues / Performance with verbal participation
About artists
Action Hero is the collaboration between artists Gemma Paintin and James Stenhouse. Together they create artworks that expand across multiple creative practices: performance, installation, sound, digital practice and work for public space. Their ongoing interests lie in the iconography of popular culture and its use; both as a weapon and as a shared cultural memory and the languages/texts that are used to talk about these shared spaces. They have toured their work to over 40 countries across 5 continents. Action Hero is an Arts Council England National Portfolio Organisation. They are members of artist collectives Residence, The Brunswick Club and are long-time collaborators of Forest Fringe. They live in Bristol, UK.
Cast
Concept, performance: Gemma Paintin & James Stenhouse
Co-porducer: Farnham Maltings. Co-commissioned by Transform, Matchbox and Farnham Maltings.
Action Hero is a National Portfolio Organisation of Arts Council England.
Festival Centre 17:00-21:00
06.09. Saulkrasti, 08.09. Limbaži
Record your love song with 'Oh Europa' mobile studio
in any language
Festival centre - Kaļku iela 24, Rīga