Performances
Marking the 10th anniversary of Homo Novus, we have gathered 11 Latvian artists from various genres for a production of new small scale performances, installations or actions. These works will be based in the British theatre scholar Alan Read's theory of "theatre as the last human venue" and structured as an event, unified in time and space.
In his book 'Theatre, Intimacy and Engagement', Alan Read writes: "The last human venue marks the location and moment of human beings' awareness of their own eventual extinction. Performance, on the contrary, explores ways in which performance operates as an exciter of sentience, kick-starting our sense of being alive, acting as a pleasurable lengthening of device to extend our inevitable faith. Humans in this venue distinguish themselves from other animals through their experiencing of an extended childhood, in their ability to sustain a controlled, unbroken outward breath and by their unique capacity to aesthetically disappoint."
'The Last Human Venue' programme includes performances by theatre directors Pēteris Krilovs, Vladislavs Nastavševs and Valters Sīlis, and the exhibition by directors Andrejs Jarovojs, Viesturs Meikšāns, set designers Monika Pormale, Izoldes Cēsniece, Reinis Suhanovs, fashion designers MAREUNROL'S and artistic collectives Nomadi and umka.lv.
ON THE CONCEPT OF THE FACE, REGARDING THE SON OF GOD
Romeo Castellucci / Socìetas Raffaello Sanzio
2, 3 September 20:00 | National Theatre | 10 and 7* Ls
In his performance 'On the concept of the face, regarding the son of God', the Italian artist Romeo Castellucci focuses on one of the icons of the Western culture – Jesus Christ. Antonello de Messina's Renaissance image of Christ is in the centre of this performance, looking down on a hyper-realistic scene on stage, where a son is taking care of his sick father, who cannot control his body anymore. The monotone sequence of actions that occurs in silence is a conversation between two of the closest people and is full of helplessness, love, compassion, anger, dignity and humiliation. As the time passes, every next touch between the two goes into a new level of meaning and depth.
Jesus is also watching every one of us in the audience. 'Viewers might think that his expression is constantly changing, which is not true. The spectator is the one changing', says Castellucci. This very moving performance is an ode to compassion, a meditation on the sacred power of art and an examination of suffering and dignity. This is possibly Castellucci's most personal conversation with God.
About artist
Romeo Castellucci was born in 1960 in Cesena, Italy. He graduated with a degree in painting and scenography from the Academy of Fine Arts in Bologna. In 1981, jointly with Claudia Castellucci and Chiara Guidi, he founded Socìetas Raffaello Sanzio. Since then Castellucci has produced numerous plays and become known as one of the most fascinating contemporary theatre directors, whose work is characterized by aesthetical radicalism and profound humanity. While inspired by classics of Western culture (works by Aeschylus, Dante and Shakespeare), the theatre that Romeo Castellucci and Socìetas Raffaello Sanzio produce follows the performance philosophy of Antonin Artaud where, much more than the text, bodies – often atypical – concentrate and condense meaning in a stage context of thunderous soundtracks and intense imagery. High tech is combined with the age-old crafts of dramatic art to create worlds that transpose reality through a series of diffractions. Spectacular by nature, Castellucci's theatre questions the world we live in from an essentially humanist point of view.
His plays are regularly invited and produced by the most prestigious theatres and festivals all over the world.
Credits
Conceiving and staging: Romeo Castellucci
Original music: Scott Gibbons
Cast: Gianni Plazzi, Sergio Scarlatella
together with Dario Boldrini, Vito Matera and Silvano Voltolina
Collaboration to the staging: Giacomo Strada
Object's realisation: Istvan Zimmermann, Giovanna Amoroso
Sound technician: Matteo Braglia, Marco Canali
Light technician: Fabio Berselli, Luciano Trebbi
Props: Vito Matera
Management: Gilda Biasini, Benedetta Briglia, Cosetta Nicolini
Administration: Michela Medri, Elisa Bruno, Simona Barducci
Economic consultation: Massimiliano Coli
Executive Producer: Societas Raffaello Sanzio
in Coproduction with:
Theater der Welt 2010
deSingel international arts campus / Antwerp
Théâtre National de Bretagne / Rennes
The National Theatre / Oslo Norway
Barbican London and SPILL Festival of Performance
Chekhov International Theatre Festival / Moscow
Holland Festival / Amsterdam;
Athens Festival
GREC 2011 Festival de Barcelona
Festival d'Avignon
International Theatre Festival DIALOG Wroclav / Poland
BITEF (Belgrade International Theatre Festival)
spielzeit europa I Berliner Festspiele
Théâtre de la Ville–Paris
Romaeuropa Festival
Theatre festival SPIELART München (Spielmotor München e.V.)
Le-Maillon, Théâtre de Strasbourg / Scène Européenne
TAP Théâtre Auditorium de Poitiers- Scène Nationale
Peak Performances @ Montclair State-USA
In collaboration with Centrale Fies/Dro
Supported by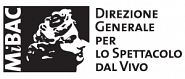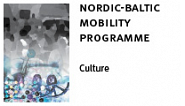 * Ticket price for pupils, students, seniors